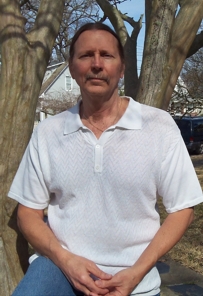 My early design education before learning website design (1967-1986) consisted of architectural design, electro-mechanical design, printed circuit design, graphic design and illustration. Then, there were four years on the road with Anthony Robbins, learning NLP (Neuro-Linguistic Programming) and being his Logistics Director, overseeing the operation of his weekend long seminars, Fear Into Power, one-day sales seminars and two-week long NLP Certification programs. It was working for Tony that I met my wife, Kaye Sturgis. Kaye and I  were married on Maui, Hawaii in 1989, resided in Virginia Beach, VA for 25 years and now are residents of Cuenca, Ecuador since April 2016.
I have been playing/working with computers since the first IBM home computers were sold back in 1981. Years later in 1994 I discovered computer graphic design and began creating art of all types. I created my first website design in 1997, and have continued my web design education up to the present.
Now, Kaye and I are owners of Sage Elders Incorporated of which my website design business is part.
International Website Design
As mentioned above we have recently relocated to Cuenca, Ecuador and I have taken my business too! Not only will I maintain my current clients, but I am expanding my business boundaries internationally.